Monthly Archives:
May 2013
It's time, and we are ready to go with a new round of 5 West Workshops! And, yes, you read it right. They're free, so don't miss out. Sign-up for our newsletter, if you want to stay on top of the workshop schedule.
All workshops will be held at the 5 West Studios office in DUMBO at 10 Jay Street #203A. Capacity is limited, and seats are filled on a first-come, first-serve basis, so hold your spot now! Workshops open 2 weeks in advance of the workshop day itself. To sign-up, just send an email to workshops@5weststudios.com, and we'll get back to you to confirm your spot.
If you want to attend Kickass Composition on May 8, we're filling spots now. Looking forward to hearing from you!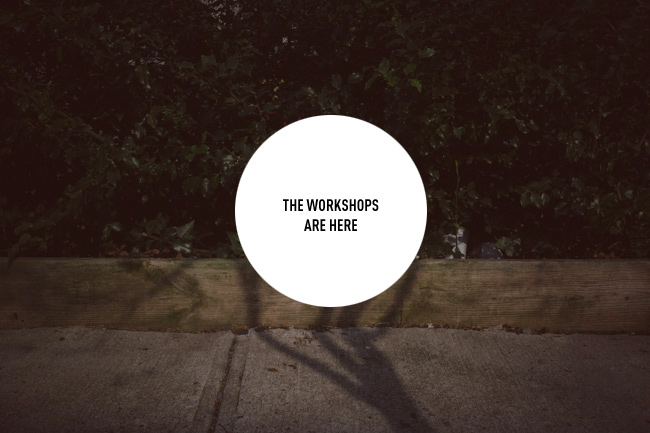 May 8: KICKASS COMPOSITION
1 hour at 6:30 p.m.
Whether it's your Facebook photos or you're gearing up for your professional debut, great framing can turn the mundane into the masterful. Find out how you can compose your images to impress your friends, confound your enemies, and just look all around awesome.
While geared towards beginner and intermediate photographers, we'll cover topics for all. Get the inside scoop on both basic and advanced compositional strategies by signing up now!
May 23: BRILLIANT NATURAL LIGHT
1.5 hours at 6:30
No light, no pictures, right? But seeing it like it is is anything but easy. We'll do our famous DUMBO walk and talk, as we look at the world the way the camera sees it. If you've ever wanted to create pictures with a silky, soft look that blows people away, then come on out. This is great for beginner and intermediate photographers.
June 12: GET STARTED WITH WEDDING PHOTOGRAPHY
1.5 hours+ at 6:30
Making your way into the industry and trying to figure out where to go with your craft and your business? We'll spend 1 hour talking about anything and everything, from what it's all about to where you want to go and what it takes to get there. You name the subject, I'll answer it. Come with questions.
June 25: EYEBALL POPPING TONING
1 hour at 6:30 p.m.
You can't walk down the street without some high drama toning work poking you in the eye. What you want is something striking and resonant. What you don't want is punch drunk eye candy that will fade in a year.
Find out what's involved behind the scenes, so you can take control of your effects. Whether you're using your phone or you're post-processing your images in Lightroom with your DSLR, this is the perfect way to learn how to turn the plain and simple into the picture you imagined.