Nicolette and Jim at DUMBO Loft, Brooklyn
Posted by Spencer on July 6, 2014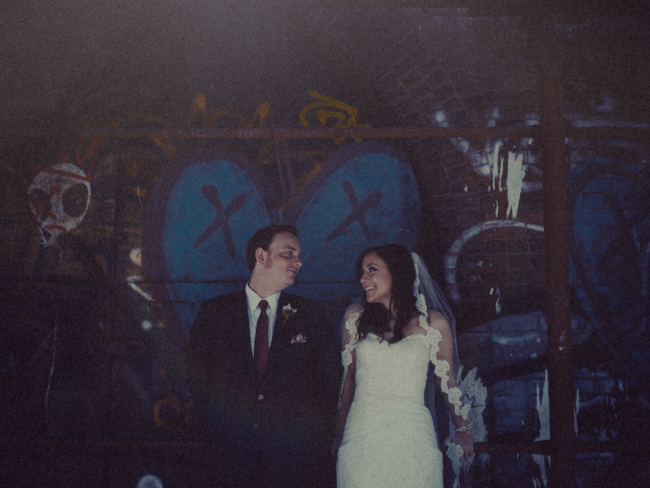 Daryl. You know. As in Walking Dead Daryl. Now what type of wedding has a life-size cutout of Daryl on the floor? And that's how they rolled. Two people who loved each other, loved being there, and knew how to have some fun.
Sometimes, I tell people that there isn't a wedding where I don't see something new. Where people act a little different, hold each other a little different, kiss a little different. Or Daryl shows up. And people don't believe me, but it is an absolute truth. No two weddings are the same, and that's what makes it such a wonderful ride. Whether it's Jim's casual demeanor, Nicolette's constant smiles, the way they hugged, held, or just stood together – this is exactly what life is about.
So what type of wedding has a Daryl cut out? An awesome one. Couldn't have been happier to see it.